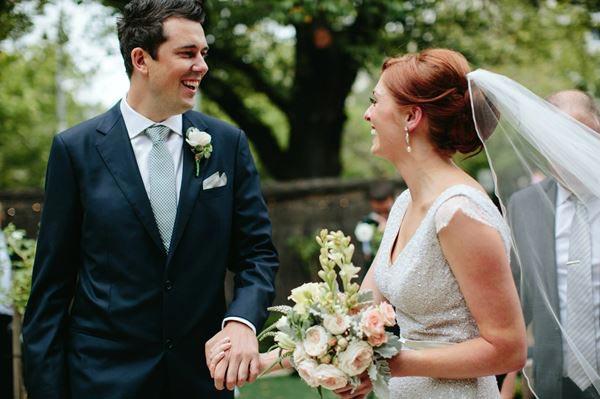 Welcome to Marriage Celebrant Melbourne
Let's get started!
Hi! I'm Dwayne Nichols, a marriage celebrant available to work throughout Melbourne and regional Victoria. Please contact me to help you put together your special wedding ceremony.
Get Started
---
Congratulations on your engagement!
Your wedding is an event that deserves to be celebrated and shared with the people who are the most significant in your life.
Weddings. They can be a big deal. There's a lot going on, from picking the right flowers, choosing invitations, booking the ideal venue, getting your dream dress, and amongst all of that, there's the ceremony – the actual process for making it all real and legal.
But luckily, as your marriage celebrant that's my job and I'm here to make the biggest part of your wedding easy for you.
I will arrange the ceremony and take care of the legal paperwork to enable you to focus on what is important: being in the moment and thinking about your happily ever after with your family and friends.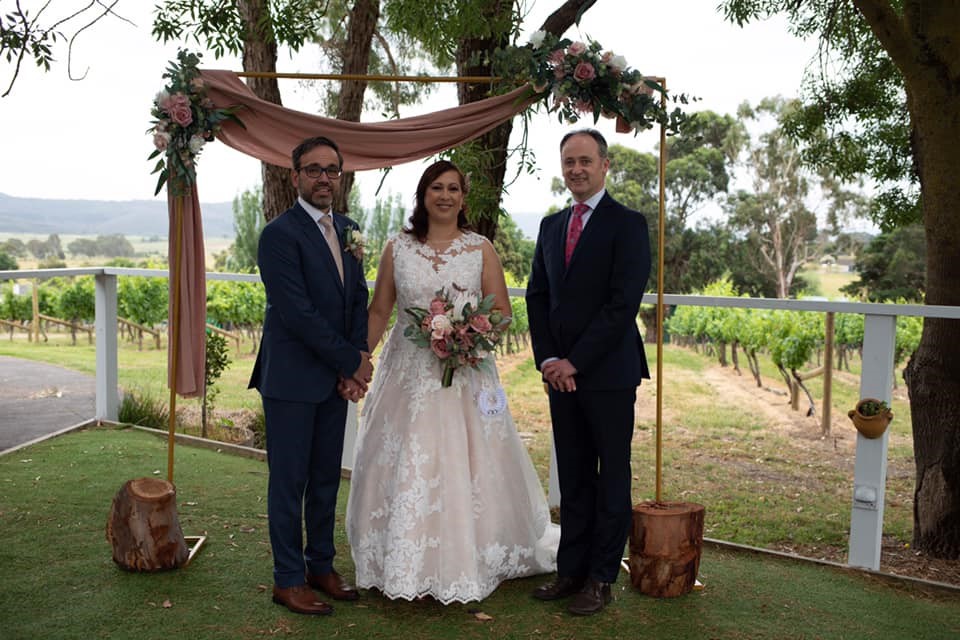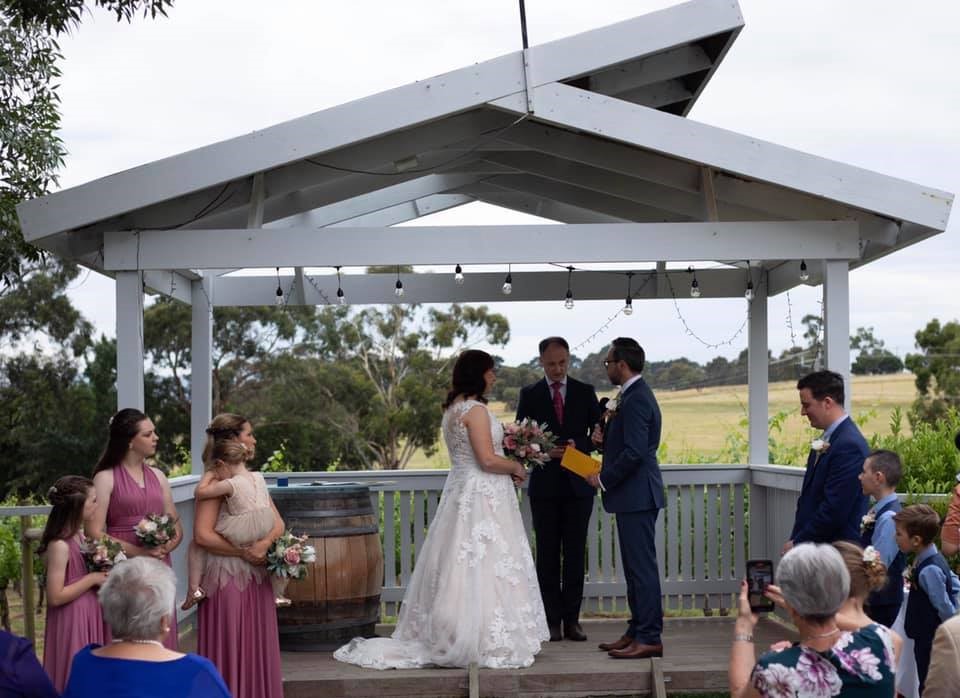 Feel free to browse my website and contact me. You may also visit my Facebook page for additional information.
Every ceremony is unique. As your marriage celebrant I will work with you to craft a wedding ceremony together as simple or elaborate as you like.
My aim is to perform a ceremony that exceeds your expectations, reflects your personalities and is a statement to your friends and family about the love you share for each other, and honours the significance of this life event.
I'll be more than pleased to work with you to create a special, memorable and enjoyable wedding ceremony.
Once you've paid your deposit and secured your booking we can get started and discuss the document and paperwork we need to prepare to get married whilst also working on the fine details that will make your ceremony all yours.
I look forward to being your marriage celebrant and working with you both to mark this very special occasion.