Melbourne Wedding Officiant: The Role of Dwayne Nichols on Your Wedding Day
20 November 2023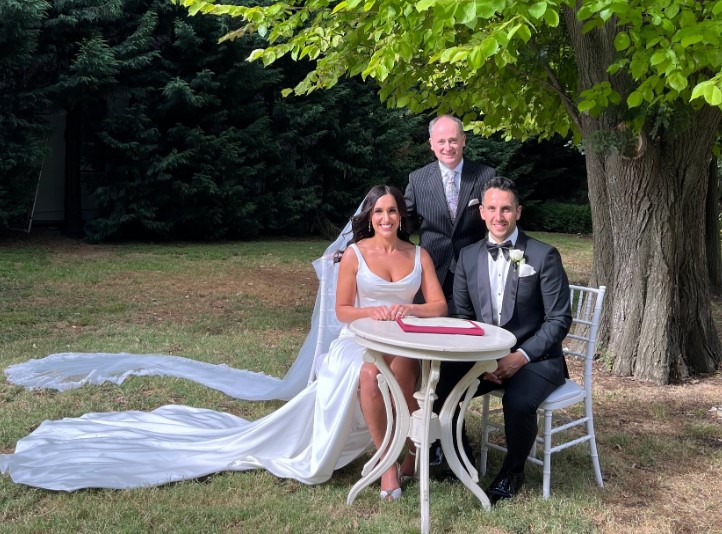 Make your wedding day truly special with Melbourne wedding officiant Dwayne Nichols. Let me bring joy and meaning to your ceremony. Call 0400 831 402 now!
Melbourne Wedding Officiant
Your wedding day is one of the most significant moments in your life, and choosing the right wedding officiant is crucial to ensure your ceremony reflects your love story and values. As a seasoned Melbourne wedding officiant, I bring a wealth of experience and a deep commitment to creating memorable ceremonies that celebrate your unique love story. Here's a closer look at my role on your special day:
Personalised Ceremony Design
I understand that no two love stories are the same. As your wedding officiant, my primary role is to work closely with you to design a personalised ceremony that captures the essence of your relationship. Whether you envision a traditional wedding, a themed ceremony, or something unique, I will craft a script that reflects your personality, values, and the love you share.
Legal Expertise and Guidance
A crucial aspect of any wedding ceremony is ensuring that all legal requirements are met. I have a deep understanding of the legalities involved in getting married in Melbourne and Regional Victoria. I will guide you through the necessary paperwork, including the Notice of Intended Marriage (NOIM), and ensure your marriage is legally recognised.
Creating a Memorable Experience
I am not just an officiant; I am a storyteller who weaves your narrative into the ceremony. I can add a personal touch to your wedding, making it a memorable experience for you and your loved ones. I can help make people feel comfortable and connected during events, so everyone can enjoy a loving and celebratory atmosphere.
Supporting You Throughout the Process
Planning a wedding can be both exciting and overwhelming. I go beyond my role as a wedding officiant to provide support and guidance throughout the planning process. I can offer recommendations for other wedding vendors, help you choose readings and rituals, and provide reassurance during moments of stress. Having me by your side ensures a smoother and more enjoyable wedding planning journey.
Flexibility and Inclusivity
I am committed to creating inclusive and diverse wedding ceremonies that reflect the values and beliefs of all couples. I respect and embrace the diversity of love and am open to officiating ceremonies for couples of all backgrounds, orientations, and faiths. My flexibility and adaptability ensure that your wedding ceremony is a true reflection of your love, no matter how unique or unconventional it may be.
With me, Dwayne Nichols of Marriage Celebrant Melbourne, as your wedding officiant, you can trust that your ceremony will be a heartfelt and authentic celebration of your love. Reach out to me today to begin the journey of crafting a wedding ceremony that is uniquely yours.