Wedding Ceremonies and Rituals: Create Unforgettable Moments with Dwayne Nichols
07 September 2023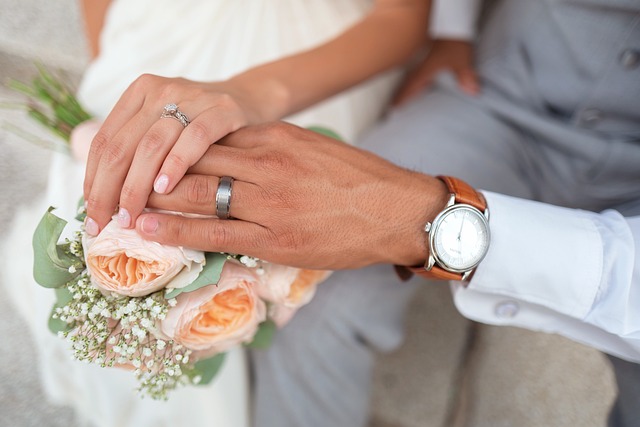 Explore wedding ceremonies and rituals that capture your love story. Create unforgettable wedding moments with Dwayne Nichols. Call us now at 0400 831 402.
Wedding ceremonies and rituals are the heart and soul of a couple's special day, symbolising their love, commitment, and the start of their journey together. Every couple dreams of a truly unforgettable wedding with meaningful moments reflecting their unique love story. With the expertise of Dwayne Nichols, an experienced marriage celebrant, couples can bring their vision to life and create a wedding ceremony that resonates with their hearts and leaves a lasting impression on their guests.
Personalised Wedding Ceremonies
Dwayne Nichols understands that each couple is unique, with their own love story and values. With his personalised approach, he works closely with couples to design a wedding ceremony that truly represents their love and celebrates their individuality. From selecting readings, vows, and music to incorporating cultural or religious traditions, Dwayne ensures that every element of the ceremony reflects the couple's personalities and creates a meaningful experience for all.
Meaningful Rituals
Wedding rituals can add depth and significance to a ceremony, symbolising the bond between the couple and their families. Dwayne Nichols specialises in crafting and performing meaningful rituals that enhance the overall wedding experience. Whether it's a unity candle ceremony, handfasting, sand blending, or any other symbolic ritual, Dwayne guides couples in selecting and customising rituals that hold personal significance, adding an extra layer of emotion and beauty to their special day.
Officiant Services
As a professional marriage celebrant, Dwayne Nichols brings warmth, charisma, and eloquence to every ceremony he conducts. His ability to connect with couples and engage their guests ensures the wedding ceremony becomes a memorable and cherished moment for all in attendance. With a calming presence and a genuine passion for love stories, Dwayne creates an atmosphere of love and joy, making the ceremony a highlight of the wedding day.
Wedding Planning Assistance
In addition to officiating wedding ceremonies, Dwayne Nichols also offers wedding planning assistance. From the initial consultation to coordinating various vendors and logistics, he provides valuable guidance and support throughout the wedding planning process. Dwayne's attention to detail and organisational skills ensure a smooth and stress-free experience for the couple, allowing them to enjoy the journey leading up to their special day fully.
LGBTQ+ Inclusive Ceremonies
Dwayne Nichols is proud to offer inclusive wedding ceremonies that celebrate love in all its forms. He warmly welcomes couples from the LGBTQ+ community and is committed to creating a safe and inclusive space for their wedding ceremonies. With his support and understanding, LGBTQ+ couples can trust that their love story will be honoured and celebrated with the utmost respect and authenticity.
Wedding ceremonies and rituals hold immense significance in the lives of couples, symbolising the start of a lifelong journey together. With Dwayne Nichols of Marriage Celebrant Melbourne, you can create a wedding ceremony that surpasses expectations, bringing your unique love story to life. From personalised ceremonies and meaningful rituals to his expertise as an officiant and wedding planner, Dwayne ensures that every moment of your wedding day is filled with love, joy, and unforgettable memories. Trust in Dwayne Nichols to make your wedding ceremony a reflection of your love, creating a cherished experience that will be remembered for a lifetime.