Wedding Officiant in Melbourne: Creating Lasting Memories with Dwayne Nichols
04 October 2023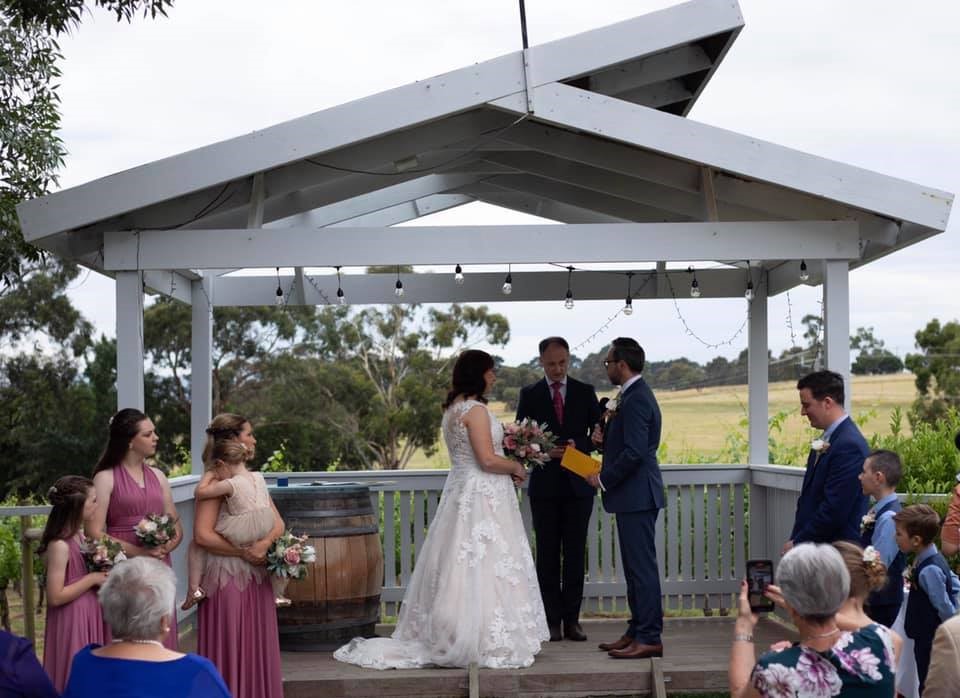 Make your wedding unforgettable with Dwayne Nichols, a renowned wedding officiant in Melbourne. Let us create lasting memories together. Call 0400 831 402.
Couples seeking a wedding ceremony that creates an enduring impact consistently choose Dwayne Nichols, a renowned wedding officiant in Melbourne. With a wealth of experience and a warm, personable approach, Dwayne specialises in creating personalised and memorable wedding ceremonies that reflect the unique love story of each couple. In this blog, we delve into the remarkable benefits of choosing Dwayne as your Wedding Officiant in Melbourne, showcasing how he helps couples embark on their journey of love with a ceremony that is truly unforgettable.
Personalised Ceremonies to Tell Your Love Story
Dwayne Nichols believes every love story is special and deserves to be celebrated in a meaningful way to the couple. As a skilled wedding officiant, he takes the time to get to know each couple personally, understanding their journey and what makes their love unique. With this intimate knowledge, he crafts personalised wedding ceremonies that beautifully tell their love story, creating an emotional and heartfelt experience for the couple and their guests.
Inclusivity and Respect for Diversity
Dwayne is committed to creating a wedding ceremony that celebrates love in all its forms. As an inclusive wedding officiant in Melbourne, he welcomes couples from all backgrounds, cultures, and orientations. Whether it's a traditional ceremony, a multicultural fusion, or a same-sex wedding, Dwayne approaches each celebration with genuine respect and embraces the diversity that makes each couple's love story special.
Guiding and Supporting Couples through the Process
Planning a wedding can be both exciting and overwhelming. Dwayne Nichols takes pride in guiding and supporting couples throughout the entire process of creating their wedding ceremony. From assisting with vows and readings to offering suggestions for symbolic rituals, Dwayne's experience and expertise ensure that every detail is carefully considered, allowing couples to focus on the joy of their special day.
A Warm and Engaging Presence
A wedding ceremony is a momentous occasion filled with emotions. Dwayne possesses a warm and engaging presence that puts couples at ease, allowing them to fully immerse themselves in the magic of the moment. His calming demeanour and captivating storytelling ensure that the wedding ceremony becomes an unforgettable and cherished memory for both the couple and their guests.
Dwayne Nichols, the wedding officiant in Melbourne, has a remarkable ability to craft wedding ceremonies that touch the hearts of couples and their loved ones. His personalised approach, inclusivity, guidance, and engaging presence create a wedding experience that is uniquely tailored to each couple's love story. For those seeking a memorable and heartfelt wedding ceremony that reflects their love in all its beauty, entrusting the special day to Dwayne Nichols ensures an unforgettable celebration of love and the beginning of a lifetime of cherished memories.